The letter, signed by the Norwegian civil society network organization Forum for Development and Environment, the Dutch research institute SOMO and the international Access Now campaign on behalf of civil society in Myanmar, expresses great concern that the sale could lead to the military junta in power getting access to sensitive personal data on Telenor's 18 million mobile customers in Myanmar. The organizations fear that the data could be used to persecute, arrest and torture human rights activists.
The majority of human rights defenders, activists and members of civil society organizations in Myanmar chose to use Telenor for security reasons and because of Telenor's commitments to human rights principles and transparency. For eight years, these subscribers have generated data using Telenor's services.
Today marks the one-year anniversary of the military coup in Myanmar. Telenor announced in July last year that it would sell its subsidiary to the Lebanese M1 Group after experiencing increased pressure from the military junta that took over the power in the country through the coup. The sale has been criticized by human rights organizations, who have filed a complaint to the OECD's National Contact Point in Norway for breaches of the guidelines for responsible business. After several months of uncertainty, it was recently announced that the junta will likely approve the sale of Telenor Myanmar to the M1 Group, which has entered into a partnership with the Shwe Byain Phyu Group, a domestic conglomerate with ties to the junta.
- The Norwegian government has strongly condemned the military coup that took place on February 1st 2021 and has not recognized the junta as the rightful government of the country. As the majority shareholder in Telenor, we expect the Norwegian State to set an example by way of respecting human rights and to conduct its business in a responsible manner, the letter to the Prime Minister states.
- The sale of Telenor Myanmar to the M1 Group is incompatible with Norway's understanding of human rights and it also stands in contrast to Norway's stance on the issue under its current membership in the UN Security Council. The situation in Myanmar was highlighted by Minister of Foreign Affairs, Anniken Huitfeldt, as one area where Norway would monitor developments closely. A lack of action from the Norwegian government will put a stain on Norway's reputation as a long-time defender of peace and human rights globally. Stopping the sale of Telenor Myanmar would, on the other hand, be an excellent way for Norway to prove that it does not only talk the talk, but also walks the walk on human rights issues, the letter concludes.
---
For more information, please contact: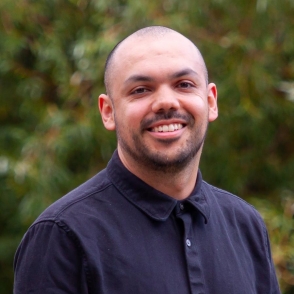 Diego Alexander Foss
Advisor
Contact for: Responsible business, Norway as investor