Nature has important functions that are central to our ability to slow down climate change and adapt to the changes that are already too late to avoid, among other things by strengthening resilience in the face of increasing extreme weather. These are often referred to as nature-based solutions.
Intact nature is irreplaceable, and in decline worldwide. Ancient forests, marshes and coral reefs are examples of habitats in Norway which are important natural carbon stocks. They also contribute to resistance to extreme weather and are home to a number of species. At the same time, these types of nature are vulnerable to climate change, degradation and pollution.
For nature-based solutions to be an aid in the fight against the climate crisis, only measures that take nature into consideration should be referred to as nature-based solutions. In a recent policy note, ForUM says that measures that facilitate nature's ability to store carbon and strengthen nature's resilience in the face of increasing extreme weather, as well as safeguard biodiversity, should be given priority. This can be protection of intact nature, restoration of degraded nature and regulations that make the use of nature more sustainable.
- At the same time as we recognize the important role nature plays, it is crucial to keep in mind that nature-based solutions cannot be the whole solution to the climate crisis, says Ingrid Rostad. Nature-based solutions cannot be seen as an alternative to cutting greenhouse gas emissions. Nature's contribution to addressing the climate crisis is first and foremost a supplement to extensive emission cuts.
Focus on human rights
The fairness approach must be central to projects that have emission cuts, adaptation and sustainable development as targets, both in Norway and internationally. Consideration for marginalized groups such as indigenous peoples, Afro-descendants and small farmers must be safeguarded to ensure sustainability when utilizing nature-based solutions.
- It is particularly important that neither protection nor use has unreasonable consequences for local people who have managed nature sustainably for generations, while at the same time experiencing serious consequences of climate change and thus having a double burden, Rostad says.
A large proportion of the world's poor and marginalized are small farmers who are exposed to the effects of climate change. A commitment to nature-based solutions that facilitate natural carbon uptake can contribute to both poverty reduction and significant emission reductions in the agricultural sector globally.
ForUM emphasizes that international conventions must also contribute to this work by setting clear requirements for human rights and environmental due diligence.
- Conventions must clearly reject reporting on infrastructure development violates international law in occupied areas as part of national climate measures. A possible minimum measure would be to clarify that national climate measures can only be reported on if they take place within a country's own borders. We cannot risk sacrificing nature and human rights in the search for a simple solution to the climate crisis, Rostad concludes.
---
For more information, contact: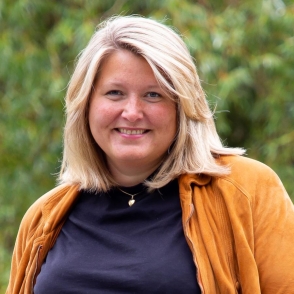 Ingrid Rostad
Fagrådgiver
Kontaktperson for: Natur og biologisk mangfold (CBD), sivilsamfunns handlingsrom, FNs Miljøprogram (UNEP)